Our success and ultimately our clients' is deeply connected to the competence and dedication of the people who work with us.
---
Nemus is a human capital company that invests in picking up the best talents, their continuous training and updating. Our structure is based on multidisciplinary teams capable of conceiving and implementing the right solutions to our clients needs and enhancing the value of their organizations.
---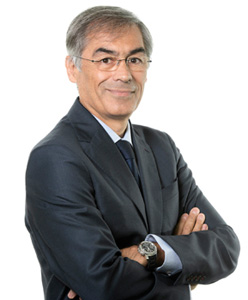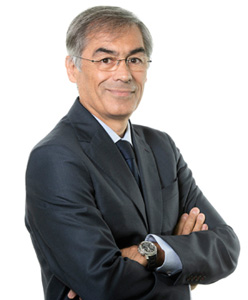 Pedro Bettencourt Correia
CEO
With over 30 years experience, an expert on Environmental Impact Assessments and Coastal and Marine Geology, Pedro Bettencourt is the leader of the company, known for this perseverance and conviction. Pedro has already coordinated more than 500 projects in the fields of Environmental Impact Assessments, Coastal Engineering Studies and Projects, Environmental and Landscape Recovery Projects and Spatial Planning Studies.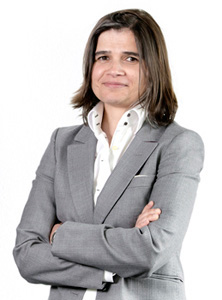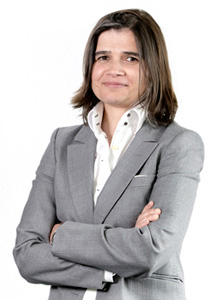 Ana Otília Dias
CFO
Ana is responsible for the administrative and financial management of the company and coordinates the business support area. Always with a harmonizing attitude and a great work capability, she is tireless when it comes to supporting all projects at all times. As an expert in economics, Ana collaborates on environmental impact assessments, development plans and environmental projects.
---
Nemus' team is multidisciplinary and very dynamic. At Nemus biologists and engineers work side by side, as well as architects and archaeologists, geographers and economists, social scientists and designers, experts in planning and geologists, experts in water resources…
People with different ages and curricula are the main value of this team which is proud to be recognised by its experience and flexibility. Multifaceted and highly qualified, Nemus' team works in three continents (Europe, Africa and South America). The quality of our main team is complemented by a network of international collaborators that fit the same quality standards.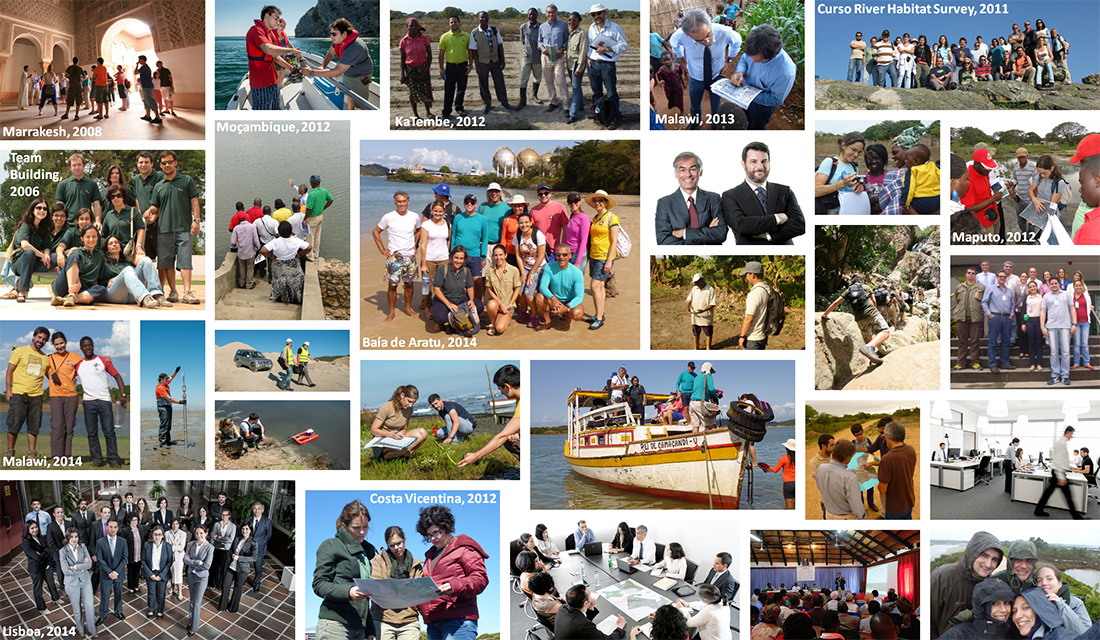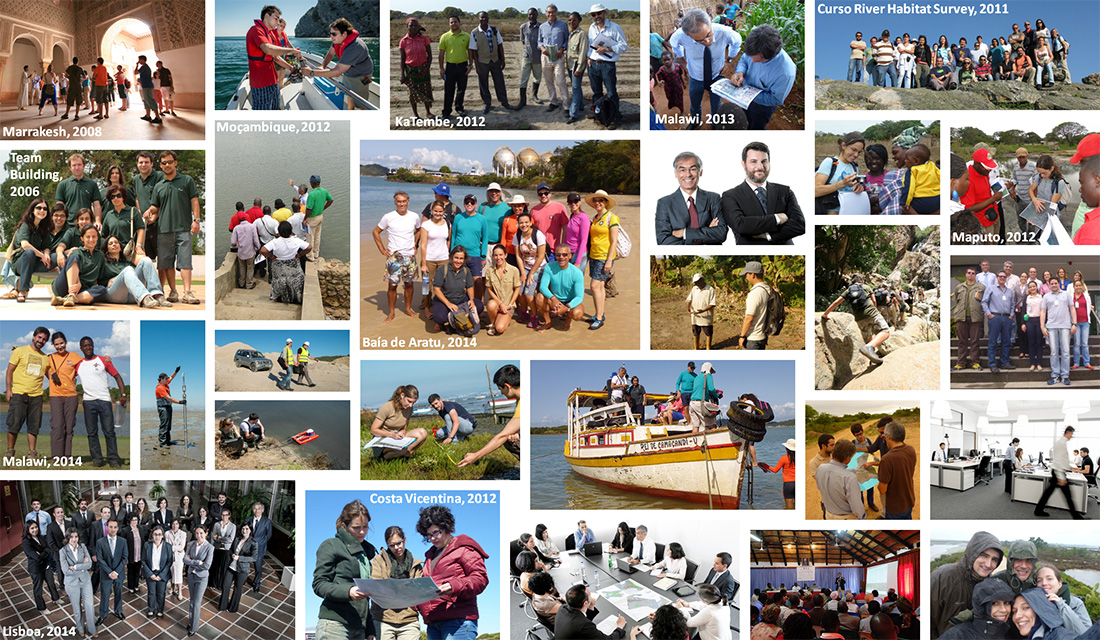 ---
Working at Nemus is having the opportunity to participate in big projects in Portugal and abroad. Is having the chance to confront your ideas with specialists from many different areas of knowledge. Is being a part of an outstanding team. It is actually a lot more than this.
We went to speak with our colleagues from the offices located in Portugal and Brazil and asked them, at the end of the day what is it like, to work in Nemus. Read some of the answers below.
Elisabete Teixeira
Project Manager / Landscape Architect
What is the project that you are most fond of? The Project for the shore recovery of Óbidos' lagoon and São Martinho do Porto's bay was very important to me. At the time I had very little experience, there were no other landscape architects at Nemus and that required a lot of investment on my part. It was the most challenging project but at the same time the project I liked the most because its construction allowed to see the design aspirations implemented on the field, which does not always happen. What are some positive aspects of the teamwork at Nemus? At Nemus it's the people who make a difference. It's not the typical team work described in management and human resources' manuals, but rather a flexible collaboration between team members in order to guarantee that the objectives of the projects are successfully performed. How would you describe Nemus in just three words? Consultancy, Environment, Qualification. A specialist in spatial planning and management, as well as landscape architecture, Elisabete began working at Nemus in 1998. The experience gained over the years has proved very important in the development and innovation of sustainability in the various projects in which she participates. With a curriculum that includes more than 200 projects in various areas, Elisabete is proof of Nemus' flexibility and persistence.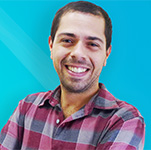 Mateus Giffoni
Biologist
What would you say is Nemus' impact in Brazil? Brazil has continental dimensions, great diversity of ecosystems and an extensive coastline. A major challenge here is reconciling economic growth with environmental responsibility, so I believe that Nemus' presence in Brazil is proof that these challenges can be overcome. What are your first impressions of working at Nemus? Initially, I felt the pressure of responsibility working for such a prestigious international company. Nemus' commitment to excellence in the delivery of its products and the seriousness with which it deals with ongoing projects, are just some of the things that caught my attention. How was the first contact with your new colleagues? The first contact with my new colleagues was quite pleasant. When I joined the company, I thought that communication between Salvador and Lisbon would be difficult, but I was completely wrong. The team in Portugal has been very receptive and available. It didn't even seem like we were on opposite sides of the Atlantic. Biologist by profession, graduate student in Ecology and Environmental Interventions and one of the newest members of Nemus' team in Brazil, Mateus has extensive experience in agroecological and agroforestry systems. Some of his hobbies include urban organic agriculture, the creation of stingless bees and the production of handcrafted terrariums.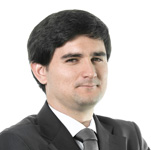 João Fernandes
Environmental Engineer / GIS Specialist
What were the most challenging projects you have ever faced at Nemus? The River Basin Management Plans (Alentejo, Algarve and Madeira) were the most challenging projects both from a technical standpoint and from a project management point of view, because they integrated an assortment of technical specialties in a logical information and data management of high demand. All these aspects have allowed both personally and collectively to explore new technical areas and to reinforce our skills. What does 'Empowering Sustainability' mean to you? Empowering Sustainability is the role Nemus chooses to take. An enabler and technical expert in several areas, it allows its customers to achieve more sustainable solutions and projects. What are the positive aspects of teamwork at Nemus? It's the teamwork that enables Nemus to continue achieving good results and meeting the increasingly demanding and diverse requests we face in the different industry sectors and geographies in which we compete. As a specialist in environmental engineering, João works in the environment and sustainability areas, participating in various environmental projects such as planning and management of water resources, engineering and infrastructures as well as environmental assessments. He also specializes in geographic information systems (GIS) and the creation and management of databases. Known for always remaining calm even in times of great stress, its João's ability to 'think outside the box' and to solve problems that show the dynamism and flexibility of this young engineer.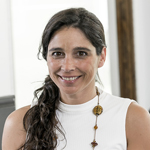 Sofia Gomes
Project Manager / Archaeologist
How would you describe Nemus in just three words? Strong, dynamic, expansionist. What are some challenges that helped the company grow? Definitely the crisis that has swept the country. The economic recession which originated in 2008 forced the company out of its comfort zone and into risking further internationally. What are some of the positive aspects of the teamwork at Nemus? The brainstorming we have, where arguments and counter-arguments allow you to develop a new perspective and new solutions for the different projects. Working as a team allows for a greater use of each other's talents and therefore instilling greater creativity in the project's service. From your point of view, what makes Nemus so dynamic? A leadership that does not give up looking for new challenges, supported by a team that is always ready to give their best. Sofia is responsible for the archaeological studies and projects, participating as an archaeologist in assessment projects, environmental recovery and requalification and landscape enhancement. With two books already published as a co-author, Sofia is one of Nemus' most experienced people and also has one of the most youthful spirits on the team.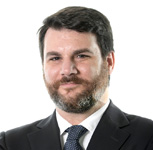 Gonçalo Dumas
Architect / GIS Specialist
How would you describe Nemus in just 3 words? Young, Dynamic, Competent. What's your opinion on working at Nemus? At Nemus every project is unique. It demands a renewed dedication from us at every step of the way, rewarding us with enriched experiences which in turn mean that there are no monotonous days at work. What are some of your personal interests? Architecture and its fundamental part in shaping the future of our cities, as well as high-tech and sustainable construction methods. As a specialist in Geographic Information Systems and technical drawings, Gonçalo assists in obtaining, handling, crossing and integrating of spatial information and develops specialized mapping. With Nemus since 1999, he is a key element of the team. With a Degree in Architectural Sciences, Gonçalo is known by his colleagues as a tireless perfectionist with a great aesthetic sense and very resourceful.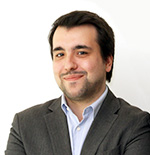 Diogo Maia
Project Manager / Economist
What was the most challenging project you have faced at Nemus so far? Definitely the new River Basin Management Plan for the São Francisco river in Brazil. Mainly because of the huge area it covers, the various cultures and realities encompassed, for the richness of the people and also because it was my first project at Nemus. What are for you some of the most positive aspects of teamwork at Nemus? Teamwork at Nemus is always challenging and exciting, essentially due to the fact that we are such a multifaceted and multidisciplinary team. There are always different views from different angles on the same subject, which is very enriching. How would you describe your first weeks at Nemus? Excellent. Everybody was really nice and very helpful and they were very welcoming. What do you think about Nemus' international presence? Nemus is growing rapidly abroad and for me to study these new situations, new cultures and people is very interesting. These projects are always enticing and challenging. An Economist with a Masters Degree in Environmental Economy and Management and currently a PhD student in Development Studies, Diogo is the numbers man at Nemus. Fun, friendly and a good talker, he's always cheerful and ready to help his colleagues. Ambitious and perfectionist, he has already provided high quality work on three different continents and proven that he is able to successfully tackle any obstacle that he's presented with.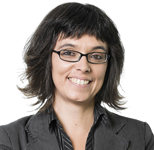 Sónia Alcobia
Project Manager / Geologist
What does 'Empowering Sustainability' mean to you? Contributing to a better future. Which project did you enjoy the most? The coastline monitoring program during construction works for the Douro river barrier between 2005 and 2008. It allowed for the following of the evolution of a dynamic coastal section known for its erosion problems and the assessment of the relationship between its evolution and the implementation of this project, comparing the results with the evaluation performed in the EIA. What are some of your hobbies? Organic farming, Chi-Kung / Tai-Chi Fan, vacation travelling, theater, music and concerts. Sónia specializes in marine and coastal areas, intervening in the fields of geology, geomorphology, geotechnical, hydrogeology, coastline dynamics and evolution, assessment of cliff stability, assessment and management of contaminated sediments. Always very expressive and energetic, Sónia works at Nemus since 1999 and has worked on over 200 projects, covering three different continents.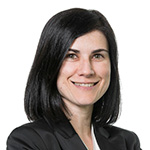 Cláudia Fulgêncio
Project Manager / Environmental Engineer
'Nemus contributes through the services it provides in promoting a better environmental performance. Experts from various fields give their best in a constructive process based on each other's knowledge, enriched by the exchange of opinions and the search for consensus, towards a common goal: a quality end product. Team work is the only way to get the whole to be more than the sum of the parts comprising it.' A specialist in Environmental Engineering, Cláudia coordinates the water resources and management area, oversees the company's quality management system and also intervenes as a specialized technician in environment and environmental assessment. She is known among her colleagues for her amazing work capacity and for her ability to transform the most complex problems in simple and quick to solve equations.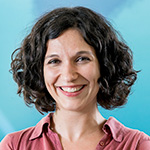 Gisela Sousa
Biologist
Which projects did you enjoy most? For me as a Biologist, the projects involving field work with an ecological component stand out from the rest. That's why my favorite national projects are the environmental studies for the determination of ecological flows of various dams, which included specialized fluvial ecology field work. Internationally, my favorites would be the EIA for the São Tomé airport expansion and the EIA for the new bridge in Tete, Mozambique. What does "Empowering Sustainability" mean to you? More and better sustainable solutions for the environmental challenges we face. From your point of view, what makes Nemus so dynamic? Never saying "no" and the ability to answer to any challenge, resulting in a competent and multidisciplinary team. How would you describe Nemus in just 3 words? Team, Competence and Know-how. What are some of the positive aspects of working at Nemus? Projects characterized by their coherence and transversality. Always attentive to detail and with a keen sense of humor, Gisela works at Nemus since 2007 performing various functions in the biology field, with a particular training in ichthyofauna. She takes part in a variety of projects, including strategic environmental assessments, environmental impact assessments, environmental diagnosis, monitoring and management, as well as planning and management of water resources.

Want to be a part of our team?
We strive to recruit and retain the best talents to take part in relevant innovative international projects. We encourage independence and innovative thought and we offer opportunity for professional development and to be a part of multidisciplinary teams with unique market skills. If your profile matches with ours, send your CV to: recursoshumanos@nemus.pt