Nemus has been working outside of Portugal for a long time.
We are currently present in three continents, with ongoing projects in Europe, Africa and South America.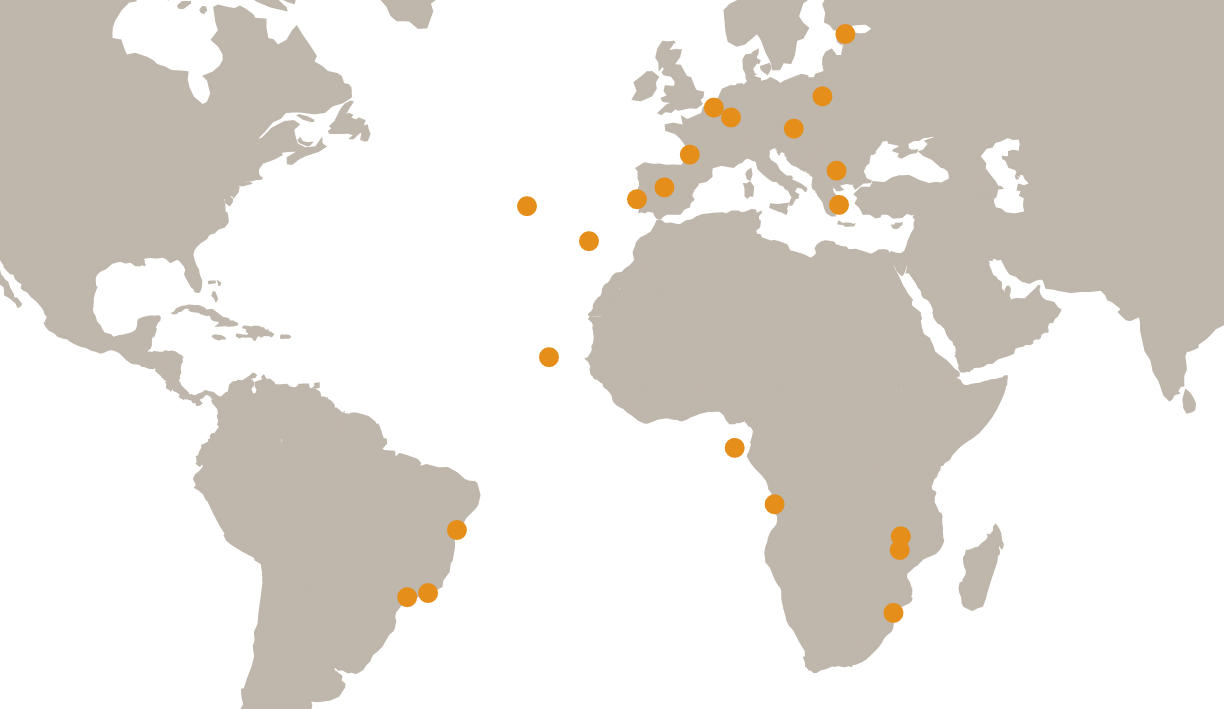 Lisbon, Portugal
Maputo, Mozambique
Salvador, Bahia, Brazil
Luanda, Angola
Rio de Janeiro, Brazil
São Paulo, Brazil
Tete, Mozambique
Lilongwe, Malawi
Santiago, Cape Verde
Brussels, Belgium
Vienna, Austria
São Tomé, São Tomé and Príncipe
Athens, Greece
France
Bulgaria
Luxembourg
Estonia
Poland
Spain
Azores, Portugal
Madeira, Portugal
Costa Rica
Kigali, Rwanda

International presence
Nemus is based in Lisbon, Portugal with a subsidiary in Brazil, at Salvador, in the State of Bahia. Through a network of partnerships, our company also has permanent representations in Luanda (Angola), Maputo (Mozambique), Rio de Janeiro and São Paulo (Brazil).